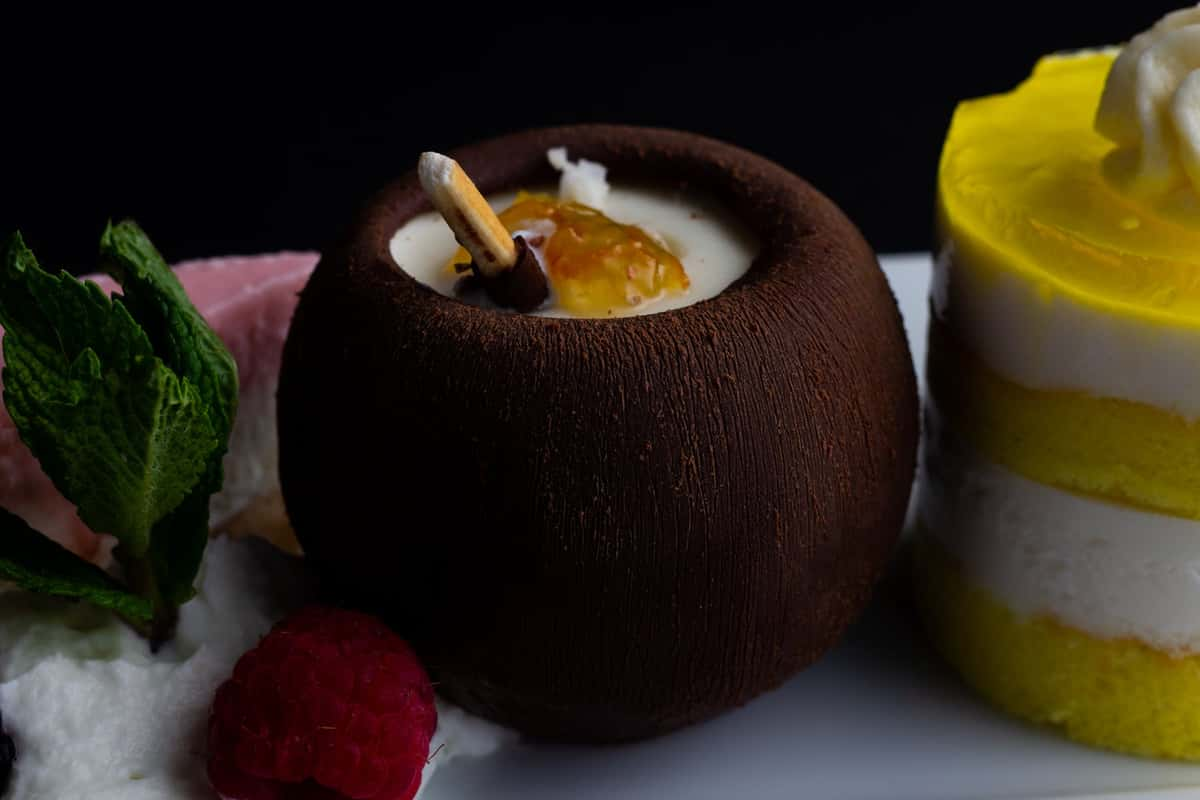 Art
Michael Leoncio
Michael was born & raised in San Francisco, he became obsessed with capturing the beauty of our world while studying in Paris. Not through paint, but instead, a lens. Photography became a passion and to create an image that could affect one's emotions became his obsession. From being featured during the world-renowned Art Basel in Miami at The Hangar Gallery in the famed Wynwood Art District, to being a featured artist in numerous big ticket art galleries throughout Florida, collaborating at EDC Orlando and Red Bull's Ten to 10 – while his work has been seen by thousands in some notable places that he is especially proud of Leoncio has never lost his true passion.

Instagram: @wallflowe12
Patricia Isabella Byron
Patricia was born in Naples, Florida, to a Canadian-Irish/English father and Honduran-Italian mother. From an early age, her exposure to the arts became well rooted while growing up in her parents antique shop. Her curiosity of exotic countries landed the artist to reside in Turkey and Iran. During her travels throughout Europe and the Middle East, she became so captivated by the natural beauty and historical sites, that she was compelled to paint and write about her experiences. The communication conveyed through her abstract paintings is a spiritual motivation, where the subject matters are a mood-evoking interplay of emotions and symbolic reflections. While living in Tehran, Byron studied at Tehran University, School of Persian Studies & Culture, and was a writer for the British Library Ladies group. She has also received two Editors Choice Awards from the International Library of Poetry. 

'As an artist, I strive to interpret my visions of tranquility and harmony from brush to canvas. My travels and encounters with diverse cultures have allowed me to emerged as an artist/writer.
Reid Rosenbarger
Reid was born in Anderson Indiana. His works are predominantly in the medium of acrylic's, but enjoys pulling in unexpected objects from nature. Reid is a naturally gifted artist and is self-taught. His inspiration comes from several different successful artists and says he has an eclectic style. He jokingly admits he can't claim or stick with one particular style. He has completed various workshops and will spend hours watching YouTube videos of other artists "How To Tutorials". Reid has shown his work in local galleries and different venues in the Orlando area. He was also one of the opening Artists with Faith Arts Village Orlando (FAVO). He is a full-time Flight Attendant and is currently restoring a mid-century modern home in Winter Park, Florida.
Segundo Huertas Aguiar 1923-2010
The paintings of Huertas Aguiar are landscape and seascape tributes to the beauty in nature. He paints poetic settings inspired by the outdoors. The mood ranges from the peaceful solitude of a mountain paradise to the blazing fury of the heated desert horizon.'' Ian Jennings, Art Critic 1977 Huertas Aguiar has been described by collectors as the Ansel Adams of painting. Just as Adams photographed the beauty of America with his camera, Aguiar has captured the majesty of our nation's landscapes and seascapes on his canvas. Huertas Aguiar was born in San Juan, Argentina in 1923. His entire life has been devoted to his paintings. As a youngster, he learned to paint outdoors using the landscapes of his native Argentina as his subjects. During his formative years, he studied carefully the works of Rembrandt, which has greatly influenced his brilliant treatment of light in his paintings. In 1965, Aguiar moved to the United States, where he eventually became a naturalized citizen. He settled in the Chicago area, where he lived for twenty- five years. During this period, Aguiar traveled extensively across America capturing virtually every region in his paintings. Today, after more than five decades of painting, Aguiar's works have become prized by collectors throughout North and South America. Every painting by Huertas Aguiar, regardless of size or subject, is a testament to his incredible ability to perfectly capture the lighting in the scene.
Aaron Faircloth
"After a 15 year career in computer animation, Aaron's creative direction turned to photography. Building on lighting and camera knowledge from the world of 3d animation, the transition was nearly seamless. After successfully delving into several photography niches, Aaron decided to share his perspective of our world through landscape photography. With an eye for capturing intrinsic beauty, Aaron hopes to direct people's attention to the natural beauty in our own backyard and the world around."
Tim Fisher
Tim is a native Floridian, veteran surfer, active saltwater sportsman and long time ad-man. His creative accolades and industry recognition has created a somewhat mystical reputation that Tim would be the first to try and dispel. Having won literally thousands of creative advertising awards, including the Advertising Federations prestigious Silver Medal, and building dozens of nationally recognized brand positions and platforms, Tim has earned the title of advertising guru. He is a former owner of Fisher Robb Advertising and now co-owner of ACME BRAND STUDIO, located in Winter Park, Florida.